This past few years has been such a disaster when it comes to equality. Men and women are being divided because of the differences, women are now finding the courage to speak up and fight for their rights against the male-dominated industry. It was last year when The New York York Times published a report wherein a dozen women were accusing Harvey Weinstein of abuse towards them. Weinstein, is one of the most powerful producers in Hollywood, allegedly used his position to abuse women in exchange of projects.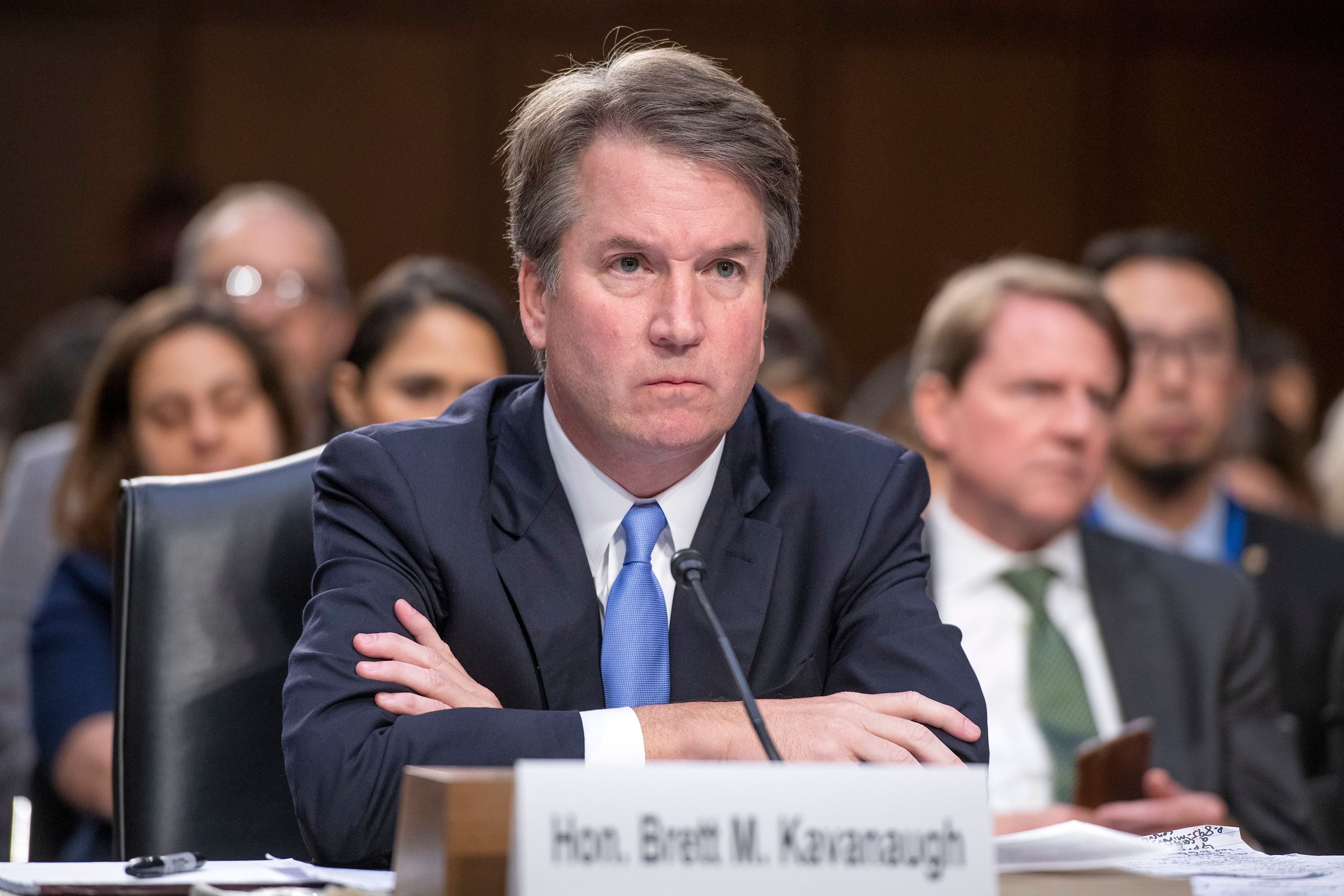 This was then supported by female celebrities like Alyssa Milano, who was the one who started the hashtag MeToo movement on Twitter. This is when she encouraged not just her fellow celebrities but also every woman, to share their stories and speak up so they could find justice. More and more women then came out and since then the MeToo movement has been nothing but a powerful inspiration to fight for women's rights. In fact, the most recent one was from a California professor who actually accused a Supreme Court nominee Brett Kavanaugh of assault, that happened about three decades ago.
California Professor VS Judge
It was sometime last summer when a confidential letter was written by Christine Blakey Ford, who is a professor in California, saying that she has been assaulted by Brett Kavanaugh when they were in high school back in Maryland about 30 years ago when they all went to Georgetown Preparatory School. It was in the 1980s when Ford said this happened, she was corralled into a bedroom by two drunk guys, and one of them actually pinned her down and started to grope her. The teenage Ford attempted to scream for help at that time but she said that her attacker put his hand over her mouth.
Senate Judiciary Committee announces that it will hear testimony from Supreme Court nominee Judge Brett Kavanaugh and Dr. Christine Blasey Ford on Monday, September 24, at 10:00 a.m.

— SCOTUSblog (@SCOTUSblog) September 17, 2018
Ford, who is now a 51-year-old professor who teaches at Palo Alto University and Stanford University, stated that she thought that he would kill her. She eventually goes out of his hold when another guy barged in and stumbled upon them. Ford took the chance to run off and decided to not tell anyone about the incident until 2012 when she was in a couples therapy with her husband, Russell Ford.
In an interview, her husband stated that one of the reasons why they're letting this out now is that he is afraid that a person like Kavanaugh, who molested his wife back in the day, would have a place at the Supreme Court.
The Supreme Court nominee then denied these allegations with a statement that said he did not do any of the accusations back in high school or any time. He then declined to comment any further about the situation. The White House also decided to not make any comments regarding the matter, except for the statement they made last Friday when their spokesperson, Kerri Kupac confirmed that Kavanaugh denied the allegations and they are all standing by the statement.
"Most victims of sexual assault and sexual violence never come forward," Debra Katz, the attorney for Brett Kavanaugh's accuser Christine Blasey Ford tells @GMA. "She came forward when she believed that it was her civic duty to alert her representative" https://t.co/Lc7Pd2mUrd pic.twitter.com/J6xuXdvPA6

— This Week (@ThisWeekABC) September 17, 2018
Powerful Legal Representation
Ford then decided to seek the help of one of the most well-known harassment lawyers in Washington D.C., Debra Katz. She actually made Ford undergo a polygraph test that was administered by the FBI, just in case the professor gets attacked and be accused as a liar. The results proved that she was being truthful and that her allegations were accurate.
Last Monday, Katz said in an interview with not just one but three news shows, that her client will be testifying before the Congress against Judge Brett Kavanaugh. Katz actually believes that the Republicans were already playing hard on her, she also said that because of this, she would release Ford's polygraph result to the right authorities, which is the Senate Judiciary Committee. Kavanaugh also confirmed that he as well will appear before the Senate Judiciary Committee to defend himself and his integrity.
Katz is known to be one of the best lawyers in Washington D.C., who handles employment discrimination cases, civil rights, and assault cases for over 30 years. From 2004 to 2017, Washingtonian Magazine has named her as one of the "Top Lawyers" in the city. She also received the title of "Civil Rights Lawyer of the Year" for 2018 by the Best Lawyers in America. Katz has also been known as the MeToo movement leading lawyer.