Over 212 people died in the unrest, including in shopping-centre stampedes, and over 2,500 were arrested across Kwazulu-Natal and Gauteng. Protests over jailing of the former leader spiralled into unrest and mass looting amid a rabid Covid-19 outbreak. The arrest of South African ex-President Jacob Zuma in July 2021, triggered violence and mass-looting in the country's most populous provinces. President Cyril Ramaphosa said it was an orchestrated campaign to commence an insurrection against the  constitutional order of South Africa.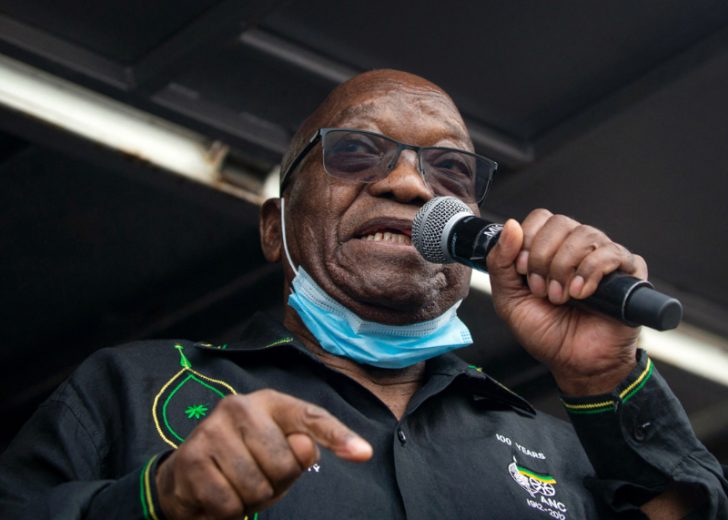 Zuma was president of South Africa from 2009 until 2018, when alleged corruption in government and the ruling ANC, escalated. After his resignation, a Commission (government-mandated) investigated some allegations, but Zuma refused to testify, despite orders from South Africa's Constitutional Court which later sentenced him to 15 months in prison for contempt, leading to his arrest. Zuma denied wrongdoing and sporadic protests against his arrest, unleashed mass violence and looting not linked to political motives.
No Widespread Unrest in South Africa
The rioting and looting was mainly in Zuma's home province of KwaZulu-Natal and Gauteng, where the economic capital Johannesburg and Pretoria, the political capital, are located. Mobs targeted factories, warehouses, and shopping malls, in impoverished townships, with residents hard-hit by three waves of the deadly infection and government-enforced lockdowns. Some residents volunteered to form vigilante groups to help protect their communities. President Ramaphosa said that looting was a smoke-screen to carry out economic sabotage, with targeted attacks on factories, loaded trucks and critical infrastructure, to disrupt democracy. Order has been returned to Gauteng with residents of other provinces sending food and essential supplies to KwaZulu-Natal, wherein some communities had no supplies due to roadblocks and insecurity. Volunteers cleaned littered streets and damaged shops to repair damages. In KwaZulu-Natal, the situation remains tense with 1,500 fresh incidents reported on July 16, night. The Army has been called out.
Link between Unrest and Pandemic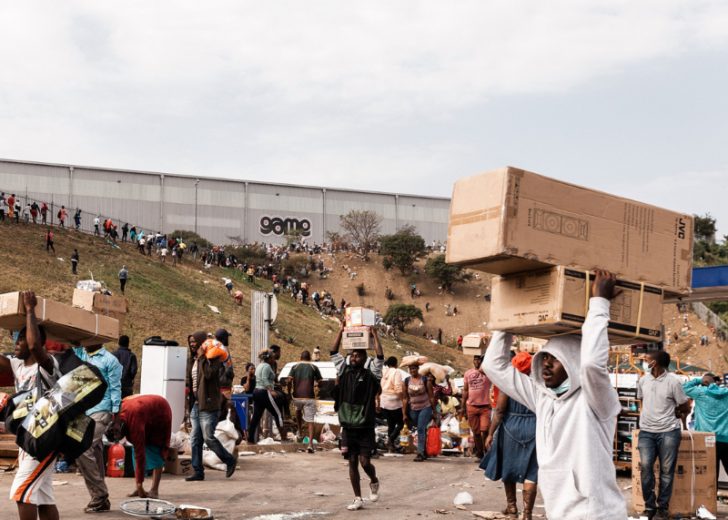 South Africa was hit hard by the third wave of Covid-19 infections, surpassing those affected by the country's earlier two waves. Only 2.5% of 60 million people were fully vaccinated against Covid-19, so people continued to sicken and die. Government lockdowns expected to stem transmission of the virus, pushed the economy into deep recession last year, leading to increased hunger and poverty, shooting up the unemployment rate to 33% by end- March. Many looters stole for their families and to put pressurise a government that failed to provide for them. Politics was the major trigger, but core issues are socio-economic troubles and frustration with the Government. The unrest disrupted Covid-19 tests and vaccination efforts in both provinces, while hospitals and clinics reported staff shortages due to growing insecurity, and it made it difficult to properly care for patients. Officials warned that mass gatherings could ensure a massive infections surge.
Economic Impact of Unrest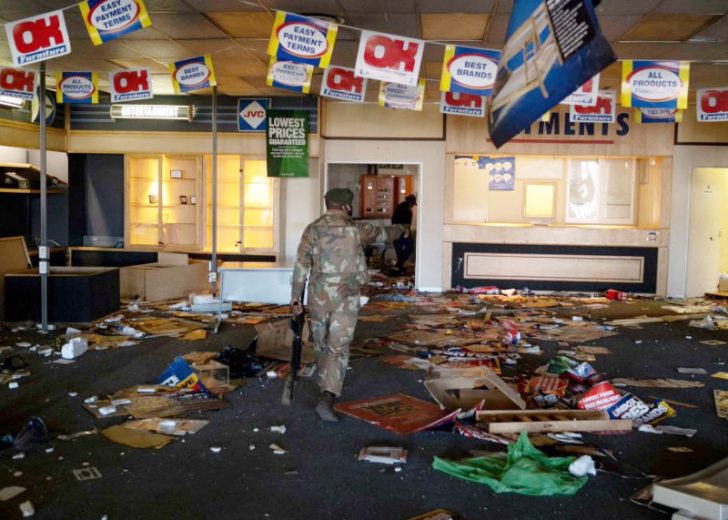 Several businesses, including the largest oil refinery, temporarily halted operations due to the insecurity. The highway between Durban Port in KwaZulu-Natal and Johannesburg, one of South Africa's busiest transport routes, reopened after disruptions. The blockages led to concerns over food and other essential shortages, besides disrupting exports from some of the country's agricultural hubs, as also trade with other African countries. The, factories, malls, warehouses and small businesses targeted by the rioters are major employers, for poorer and low-skilled citizens. Officials warned that rebuilding damaged infrastructure, could take years.