Alexis Stephens and Christian Parsons travel the US in their tiny 130-square-foot house, which is the most travelled mini-house in the world as the couple have visited 16 national parks and 37 states. While others travel with only a backpack, this couple takes their whole home with them whenever they hit the open road.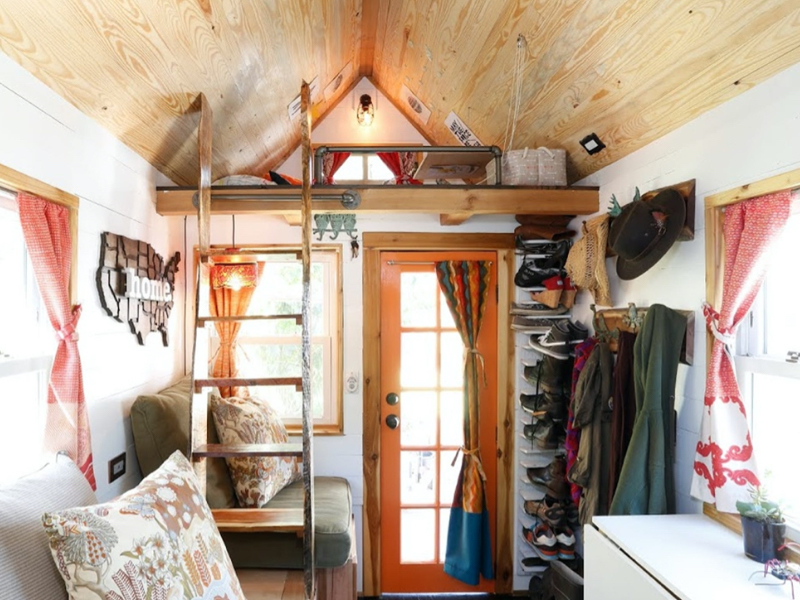 Their journey began with a road trip in 2013 to Lake Michigan when the couple learned they loved traveling together, searching for alternative ways to explore America. They joined the tiny house movement after discovering this lifestyle as exciting and affordable. Stephens quit her marketing job and joined the tiny house movement, returning to filmmaking roots, with a tiny house on the road for themselves.
The Start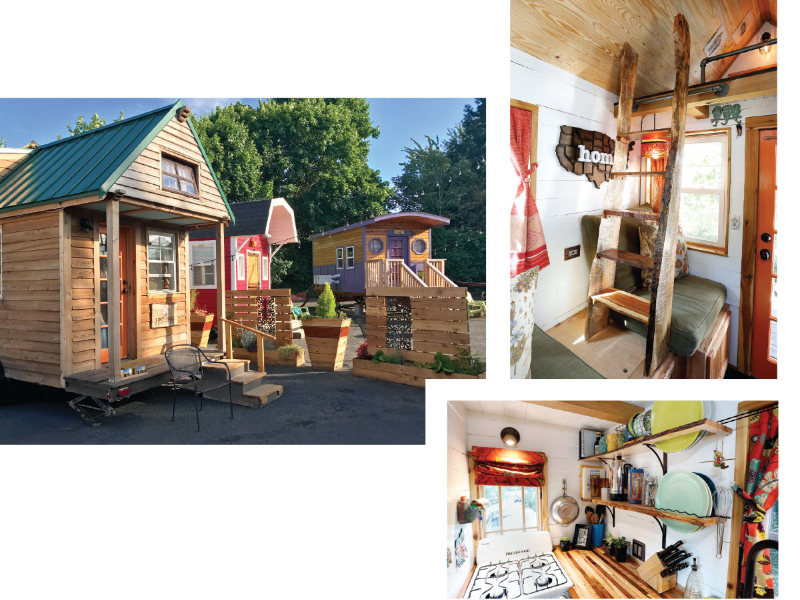 In 2014, they completed their home on wheels, in nine months. Parsons, a freelancer, worked full-time to construct the house, with family and friends, costs rising to $20,000 with solar panels /new flooring. Their costs were low as reclaimed / recycled materials were used. All their two by fours came from trees felled by a tornado that a family friend milled and then gifted to them. The reclaimed wooden walls were from an old demolished farmhouse. The kitchen countertop has four different varieties of trees when a tornado devastated this area. The beautiful wood lives on in their house, adding a much visual appeal as the wood theme dominates.
Furnishing Efficiency Counts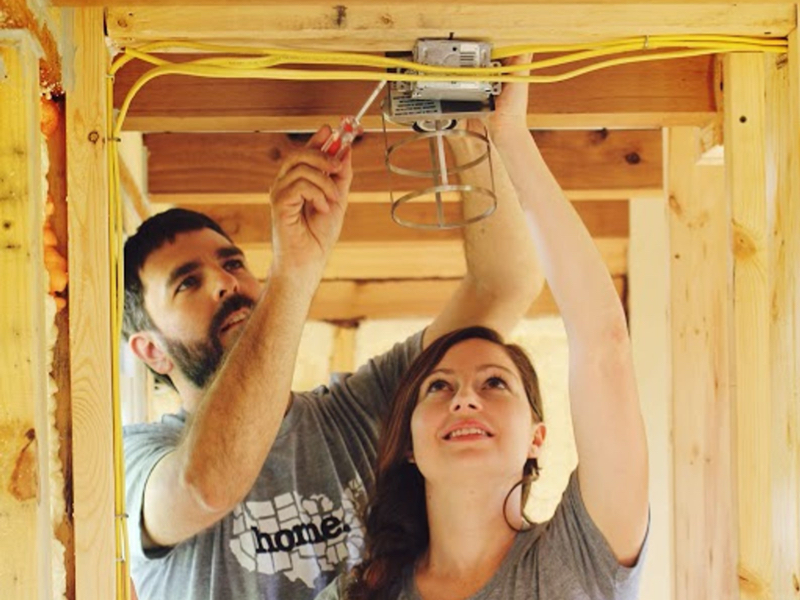 The bathroom has a stand-up shower next to the kitchen and below the master loft which has a queen-size bed. While it is difficult living in a small space, the duo has worked out a rhythm with Parsons getting out of bed before she does, to use the bathroom and kitchen first. When she wakes up, he gets out of her way. A ladder leads to the smaller loft where Parsons' son sleeps when he visits. The living room has a collapsible furniture and work desk to save space. A favourite design element is their 1×6 tall wooden shoe rack storing 20 pairs of shoes. The pantry contains 15 shelves, while the door helps to keep every little thing in place when the home moves. The kitchen has unique design elements to keep their wares secured when traveling. The dish rack holds the plates in place when moving so there's only that single box of loose items to collect and gather. They do value privacy by creating privacy bubbles by putting on their headphones and detaching from each other or go to the loft when the partner remains downstairs.
Traveling Costs and Advocacy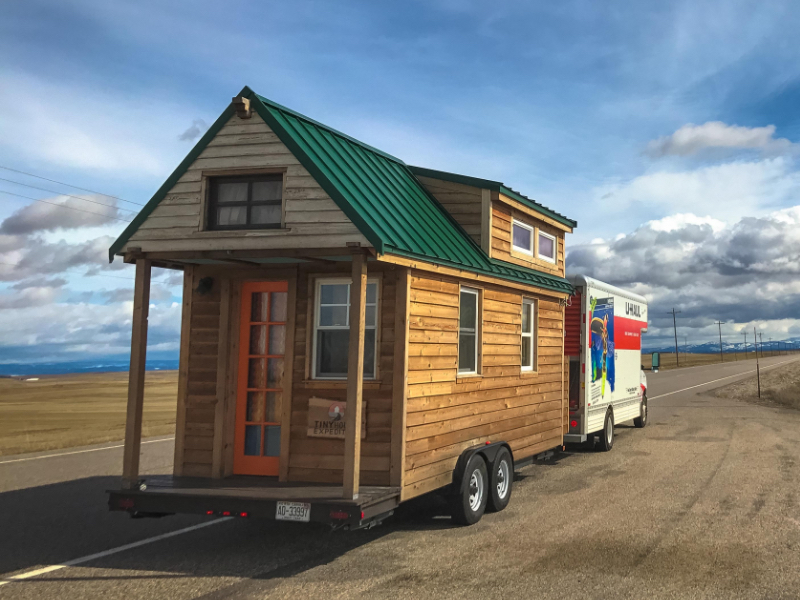 Despite space constraints, their real home is the open road as they've travelled over 54,000 miles across USA documenting the tiny house movement. But traveling with a tiny house is expensive as living costs change due to seasons and areas. Their monthly costs are low if they remain for a month or two. The cost of travel is their deemed mortgage as towing their house with a huge 20-foot box truck from U-Haul, which gives 5 miles per single gallon and needs the tank filled after every 150 miles, costing $1 per mile. While travelling, they welcome people into their home, to spread the message about tiny house living with 75,000 visitors to educate as tiny houses are a positive force in the world and an empowering tool for people to achieve their goals.