After the coronavirus pandemic wreaked havoc in the world's largest urban centers, the thought of living away from the city has become even more appealing to people. And with more companies switching to a work from home arrangement, there's even more reason for many to settle down somewhere with more favorable living conditions.
This is the kind of lifestyle that the Swedish company iOHouse had in mind when they designed 'Space', a futuristic high-end smart home that would allow you to live off the grid without foregoing the perks of modern life.
All-Inclusive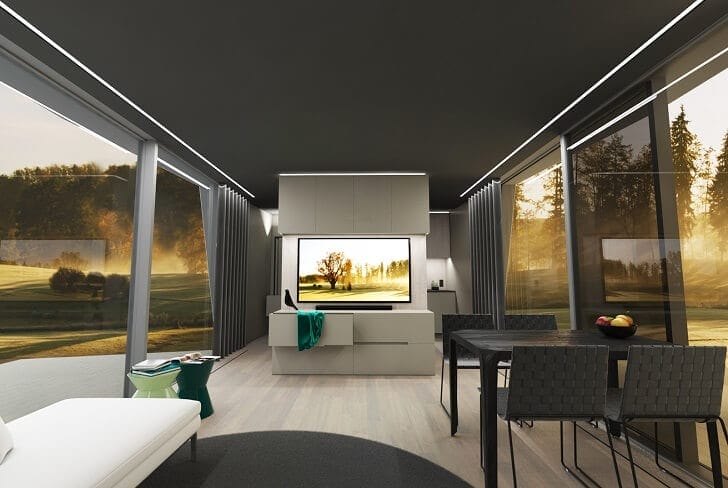 Spanning 645 square feet, the home comes with everything you many need in your day to day life. It's equipped with solar panels and a generator, which power Space's ventilation, water, and sewage systems.
The sleekly designed house has its own living room, kitchen, bedroom, bathroom, and two terraces. Space can accommodate two people for two weeks at a time.
With all these amenities on hand, you can comfortably live off the grid without a worry.
It can also be used as a professional studio, an office, or a summer cottage. Inside, it features design elements made of neutral colors and materials like wood, metal, and glass.
Space is designed with premium materials in mind and follows a nature-friendly philosophy. It was also built to leave the smallest ecological footprint possible without sacrificing the modern conveniences.
Easy Setup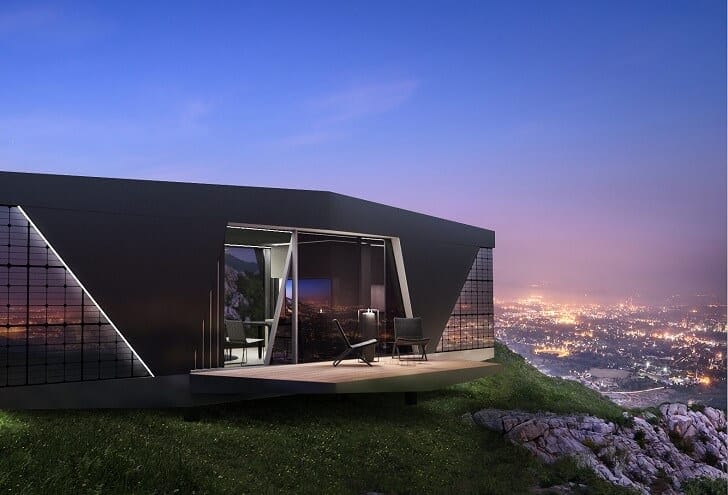 One of Space's main selling points is that it comes live-in ready. Residents would be able to move into the smart home within just 90 minutes of delivery.
Speaking of delivery, iOHouse can reportedly ship the home anywhere in Europe. The entire structure can fit on the back of a truck and can be dropped off by a crane almost anywhere you'd want it erected.
Space comes fully furnished and ready for occupancy. It comes with appliances like a washing machine, a gas stove, a refrigerator, and a dishwasher.
Made for Modern Living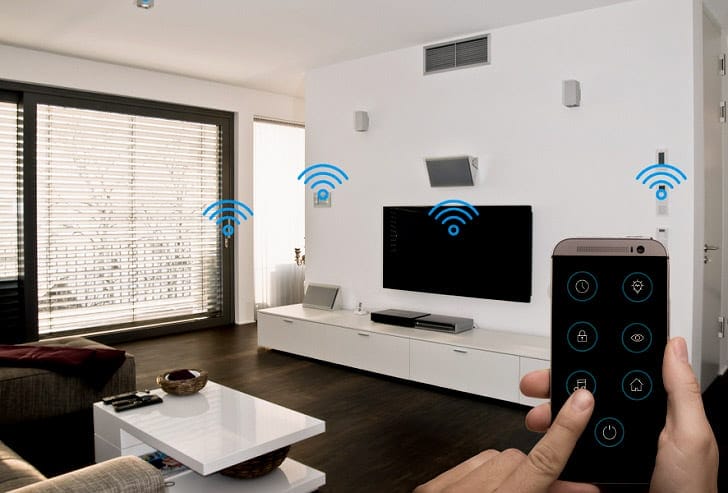 What's more, you'd have full control of the home's functions through your phone. You can make adjustments in Space's air ventilation, stereo system, security cameras, and more with just a simple click on your smartphone.
As expected, all of these nifty features come with a hefty price tag. The home costs around $413,000 including all furniture and upgrades.
The buying process can take several weeks as iOHouse would scout your desired home location for feasibility before delivering and installing Space.