In July, Meghan Markle and Prince Harry announced the creation of a new charity, Sussex Royal -The Foundation of the Duke and Duchess of Sussex.

Meghan Markle and Prince Harry filed a trademark for their personal royal foundation after registering a trademark for their organization, on June 21, according to the Intellectual Property Office's website. On June 20, Meghan and Harry officially resigned from the joint charity shared with Prince William and Kate Middleton but the filing was made public only last week. Kate Middleton and Prince William also changed their Website after the split from Prince Harry and Meghan Markle.
A Royal Split?

The palace announced that The Royal Foundation would continue without the Duke and Duchess of Sussex's involvement. In 2019, The Royal Foundation was the principal charitable vehicle for the Duke and Duchess of Cambridge. The changes were designed to better align charitable activity with their new households and complement their responsibilities while preparing for their future roles.  Then in July, Meghan and Harry announced the creation of their new charity. While royal members joined the Queen at Sandringham Estate in England for the Christmas season, Meghan, Prince Harry and their son Archie opted for a holiday in Canada in 2019 with the Duchess' mom Doria Ragland. The decision follows the precedent set by other Royal Family members of the and has the support of The Queen.
Wider Opportunities

The trademark application covers varied list of subjects, including printed material like booklets and magazines as also clothing items, education, social care services and charitable fundraising. Trademarks are a form of intellectual property protection, registered to protect your brand, and includes its name. With a legit trademark, Meghan and Harry can possibly sell and license the organization, and take legal actions against any person/company who uses this brand without their permission. This charitable arm since it's 2009 inception, was called The Royal Foundation by William and Harry. Then Kate joined in after she wed William in 2011. When Markle was also named a foundation patron after her wedding in 2018. The name was last amended as The Royal Foundation of the Duke and Duchess of Cambridge.
Meghan and Prince Harry have now trademarked manny items under the royal brand 'Sussex' and possibly plan a global empire by stamping their name on a wide list of goods and services. Dozens of applications for trademark have been filed with the Intellectual Property Office since the new foundation was created. The Sussex Royal Meghan and Harry trademark for hundreds of items sparked rumors of a magazine launch as the requests cover social care services like educational text books, counseling, charitable fundraising and teaching materials.
New Ventures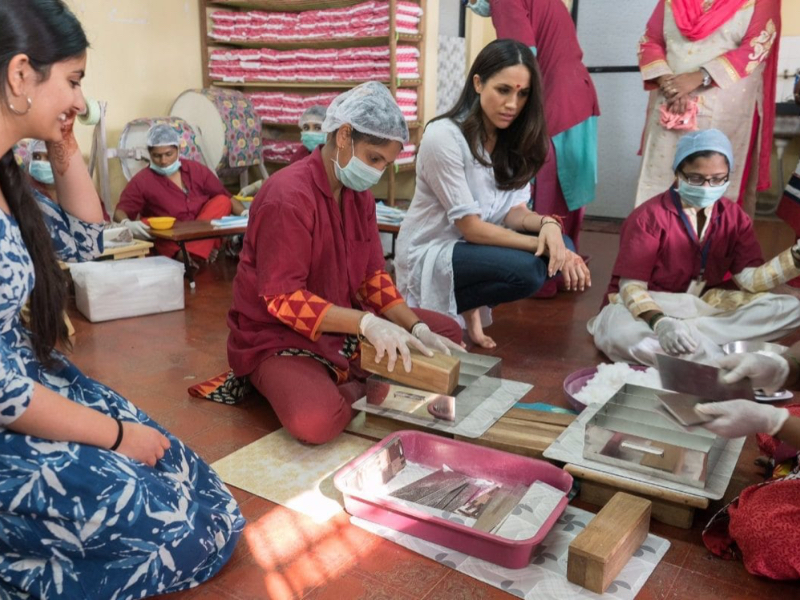 While some items align with what is already promoted, others indicate establishing new ventures, sparking rumors of the couple expanding their brand and band-width. The application to trademark clothes covers dresses, sportswear, jackets and headbands while another request includes magazines and newspapers. This allows the couple to start their own clothing line or publications under the Sussex brand. Meghan became the first ever royal person to guest edit an issue of British Vogue dedicated to trailblazing female change-makers.