Asian literature reflects many things unique and wonderful to this continent, a rich, troubled history, the angst of colonized people, and the modern era diversities blending with complex traditions and beliefs. From the surreal descriptions of Murakami's many novels to the disturbed views in Han Kang's fictional novels, Asian authors continue to churn out thought-provoking literature. They may be denied the spotlight they deserve, but their craft is compelling. So, forget Harper Lee, Ernest Hemingway and J.D. Salinger, and dive into the rich prose of Asian literature. Some great reads by some of Asia's best writers:
F.H. BATACAN'S SMALLER AND SMALLER CIRCLES
The first Filipino crime novel in 2002, revolves around young boys murdered in the poverty-ridden town of Payatas, Manila. Father Gus Saenz and Father Jerome Lucero are two Jesuit priests who specialize in forensic work, investigate these murders with help from a reporter named Joanna Bonifacio.  The award-winning novel has social commentaries about the power of the elite, the influence of the Church, and the unreliable justice system in the Philippines and the power of the local bureaucracy in government offices such as the NBI or National Bureau of Investigation. It is a fast-paced crime thriller, one that keeps you enthralled as Saenz and Lucero solve the case and are able to reveal the murderer's identity, at last.
HAN KANG'S THE VEGETARIAN
First released in South Korea in 2007 to lukewarm response from readers, many described it as very extreme and bizarre. After translated to English and published in the UK in January 2015 and in the USA in February 2016, Han Kang won the Man Booker Prize in May 2016. Translated in at least thirteen languages, the story is about Yeong-hye who decides to stop eating meat after recurring nightmares of animal slaughter. This three-part novel from three different view-points, explores violence versus innocence, sanity versus madness, and multi-layered humanity, reflecting Korean culture and patriarchy.
ARAVIND ADIGA'S THE WHITE TIGER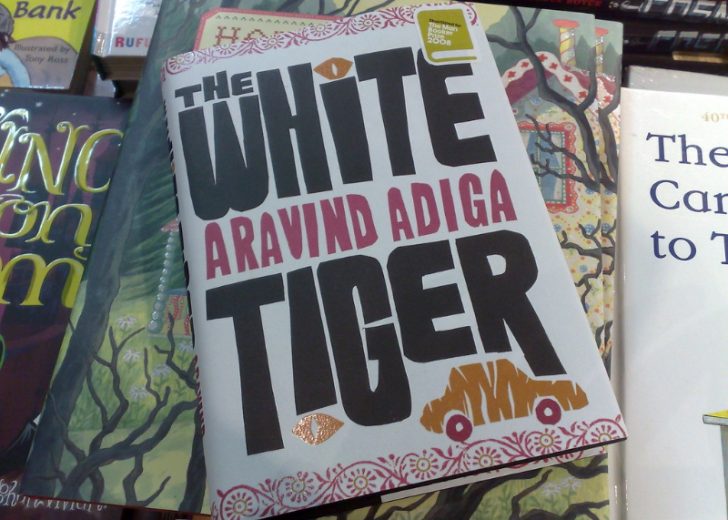 Indian author Aravind Adiga tells the story of Balram Halwai, a driver in an affluent family in modern India which explores the conflict between old and new India viewed by Halwai. A Man Booker Prize winner in 2008, the book deals with multi-layered themes like the caste system, poverty, religion, immorality, and corruption in India and deserves a place on your bookshelf!
SU TONG's THE BOAT TO REDEMPTION
Tong is a well-known Chinese author, and his talent for penmanship is reflected in his novel The Boat to Redemption. It is set in China in the 20th century, is a simple, hard-hitting story about the struggles and downfall of a father and son pair, shunned by society, forced to live a secluded life. The story has identity as its main theme, in an ever-changing world while our reality drives us towards self-discovery and attendant challenges.
HARUKI MURAKAMI'S 1Q84
Can we forget one of Asia's literary giants? Haruki Murakami, a Japanese author paints a vivid, surrealist picture in 1Q84, a story of Aomame and Tengo's journey into a wildly imaginative world that is possibly created only by Murakami. The book criticises modern society, and strengthens Murakami's belief that religion is a negative force. The religious and sacred themes dominating the story are revealed as concepts existing outside reality and normal life.