While Jane Fonda's weekly arrests continue, the arrests of other Hollywood stars identified with the climate change protests are set to continue. The protests major demand is that action be taken by our political leaders to address the climate emergency facing us all. Joaquin Phoenix, the Joker star was arrested at a climate change protest at Washington D. C. on Friday. The star has just won a Golden Globe for his performance, joined the Fire Drill Fridays protest in Washington, D.C. At the event, he joined activists as also actors Martin Sheen, Jane Fonda and Maggie Gyllenhaal, who have been protesting about the perils of climate change, along with numerous other celebrities.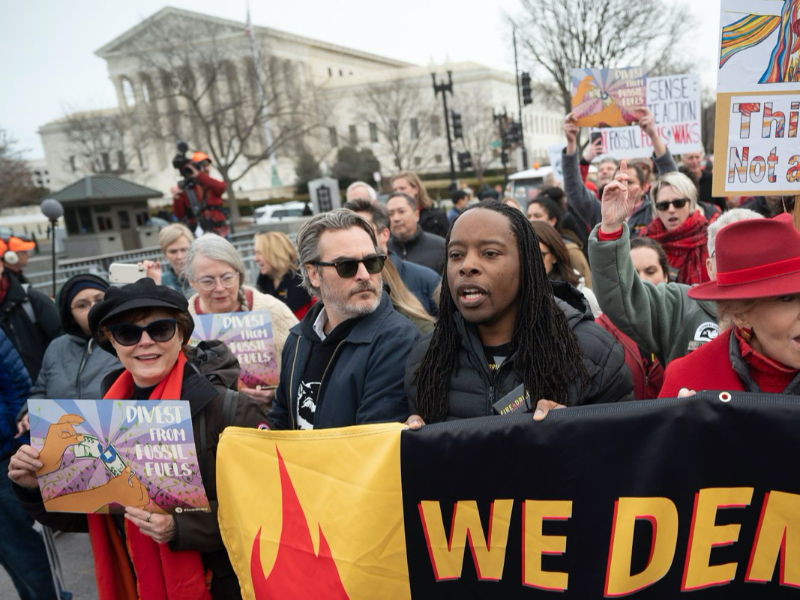 U.S. Capitol Police confirmed that 147 people were arrested at the event. Fire Drill Friday's official spokesman said that Sheen (79) and Phoenix (45) were among those arrested. Both actors were however quickly released. Due to the sheer number of arrests at the protest, authorities chose to process individuals on-site, for expedience. It was not very clear as to what penalties they might face. Police say these arrests were for obstructing, crowding, and incommoding. Authorities said that Phoenix, who has been a lifelong vegan, spoke at the rally, criticizing the dairy and meat industry.
Climate Change Protests
Something ignored by the environmental movement or in the climate change dialogue, is that the meat and dairy industry is the third-leading cause of climate change. People wonder about what can be done in this fight against climate change. Something to be done today, right now and every day, is by choosing what you consume.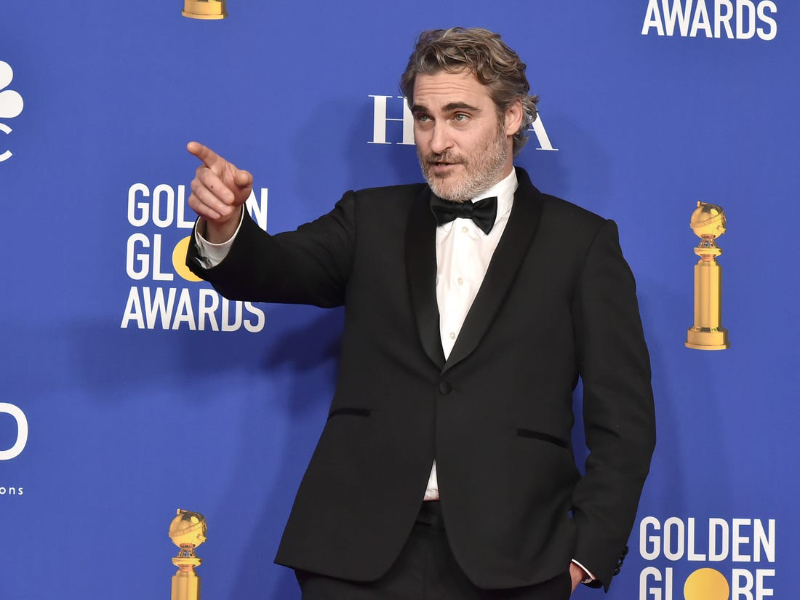 Phoenix is vocal about helping curb climate change where he repeated a tuxedo to reduce waste at 2020's Golden Globe awards. A portion of his acceptance speech for best actor in a motion picture discussed ways that Hollywood could contribute to the fight against climate change. It's really nice that so many people have sent their best wishes to Australia but more than that is now necessary and he was hopeful about being unified and actually ensure making some changes. It's great to be able to vote, but it's important to take responsibility on ourselves for initiating changes and sacrifices in our lives.
Routine Fire Drill Friday Protests
Evidently, even the Joker believes in the phenomena of climate change! Phoenix called out the dairy and meat industry for being a leading cause of global warming. Joaquin Phoenix has been marching with Jane Fonda and Susan Sarandon at climate protests in D.C. Fonda routinely leads the Fire Drill Fridays in D.C. since October of 2019, and keeps getting arrested again and again for her involvement. The progressive advocacy group protests are held every Friday morning, on the steps of the U.S. Capitol building and were inspired by the teenage climate activist Greta Thunberg. The protests demand that our political leaders take action to address the climate emergency we are in. Jane's fellow Grace & Frankie co-stars June Diane Raphael and Sheen joined the protests and June said in a video posted by Fire Drill Fridays' Twitter account that the crowd has quadrupled, with the crowd heard chanting. People prefer to have a real conversation about the Green New Deal.