The Bedchamber of Mary, Queen of Scots witnessed murderous activity on a Saturday night (9 March 1566) when her David Rizzio, her private secretary, was killed inside Palace of Holyroodhouse and in the queen's private chambers! Seven months earlier, Mary, 22, had been married forcibly to Lord Darnley, 19 in the Palace Chapel and it was no happy marriage. Lord Darnley was oft violent and ambitious and desired to be the King. He had no power as the Queen Consort though he had the title, and desired to be in charge. He became jealous of David Rizzio, Mary's personal secretary as they shared common interests, in music and poetry. Lord Darnley hated the fact that Mary trusted Rizzio and always trusted his opinions. Darnley plotted to be rid of him. Armed men entered the little turret room at the side of Mary's Bedchamber which was the private Supper Room, where Mary relaxed with close friends. The men then moved next door into Mary's Outer Chamber and David was murdered and then triggered off events leading to the end for Mary.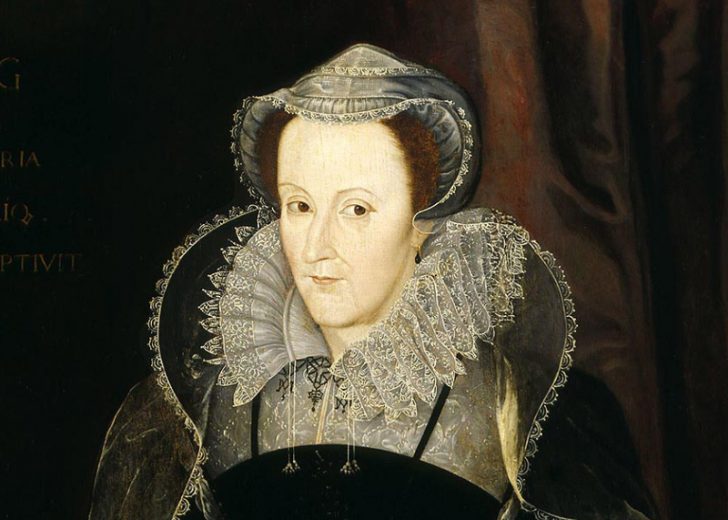 Even before Rizzio's first death, Lord Darnley was mysteriously murdered. People were further shocked when Mary quickly married the Earl of Bothwell, one of the chief suspects of her husband's murder, just three months later. With open rebellion in Scotland, Mary had to abdicate and flee to England hoping Elizabeth I, her cousin sister, would protect her.  But Elizabeth suspecting Mary's intentions as she too had a claim to the English throne, imprisoned her and executed her 19 years later.
The Rise and Fall of David Rizzio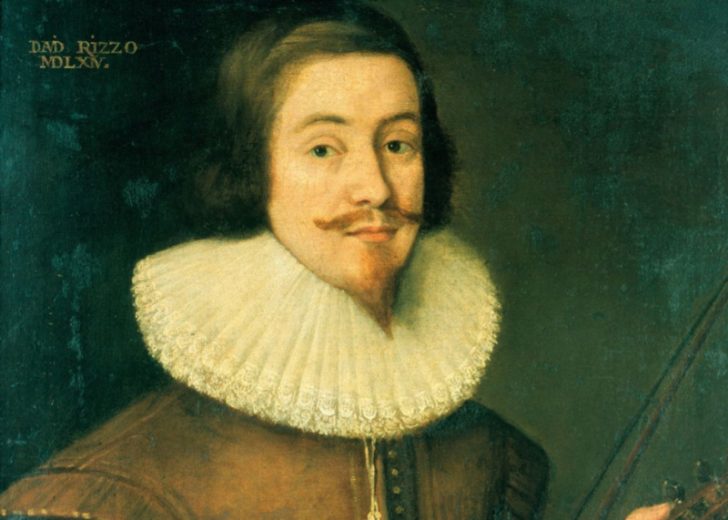 David Rizzio, an Italian musician from Turin, lived from 1533 to 9 March 1566, becoming private secretary and confidante of Mary Queen of Scots before his Holyroodhouse murder in Edinburgh by some Protestant lords including Lord Darnley. Rizzio came to Scotland as a member of a diplomatic mission from Savoy in 1561, caught the attention of Mary Queen of Scots, and remained back as a musician, then as Mary's confidante and Private Secretary dealing with French correspondence. In 1566, Mary's husband Lord Darnley, jealous of the relationship between Mary and David, suspected an affair and conspired to kill Rizzio, forcing Mary to witness his execution. Rizzio was said to be repeatedly stabbed 57 times, just outside Mary's private chambers before he was thrown down the tall staircase and bloodstains remain on the wooden floor.  Though floorboards were replaced several times over the years, Rizzio's bloodstains reappear in the same place. A ghostly figure is seen and unexplained noises are heard late at night.
Suspicious, Suspicious!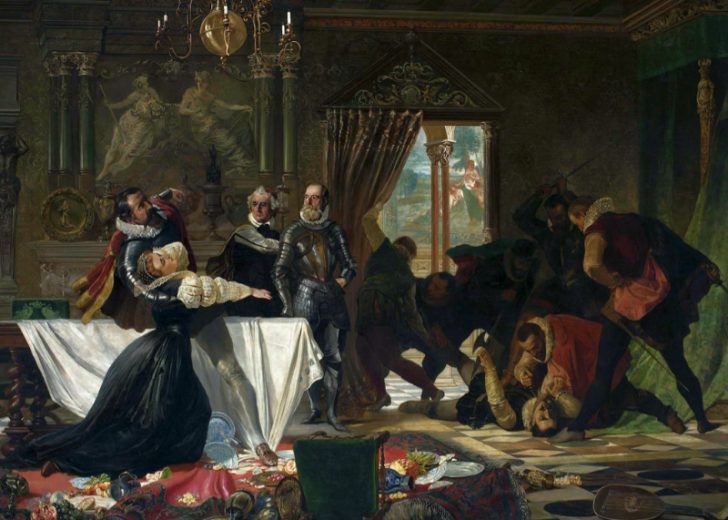 On 10th February 1567, Lord Darnley was residing at Kirk O' Field in Edinburgh, recovering from an illness. There was a massive explosion, destroying the home. Darnley and his servant, were found dead in an adjoining orchard. And examination revealed that both were strangled prior to the explosion. Although unproven, Mary may have arranged his death to avenge Rizzio's earlier murder. Another theory was that the fourth Earl of Bothwell, James Hepburn, is suspected, especially as Mary and he wed shortly after Darnley's death. It is said that Darnley's ghost is seen on numerous occasions near his old quarters at Holyroodhouse. There were a number of witnesses to Rizzio's murder and what happened that night is known from letters and diary entries recorded, including a letter Mary wrote to Elizabeth I after she fled Holyroodhouse.