As wedding trends evolve, white bridal wear is popular but modern couples choose their own wedding traditions or discard them. Popular wedding traditions have all changed or are discarded and on the decline. Here are a few of them…
Bouquet toss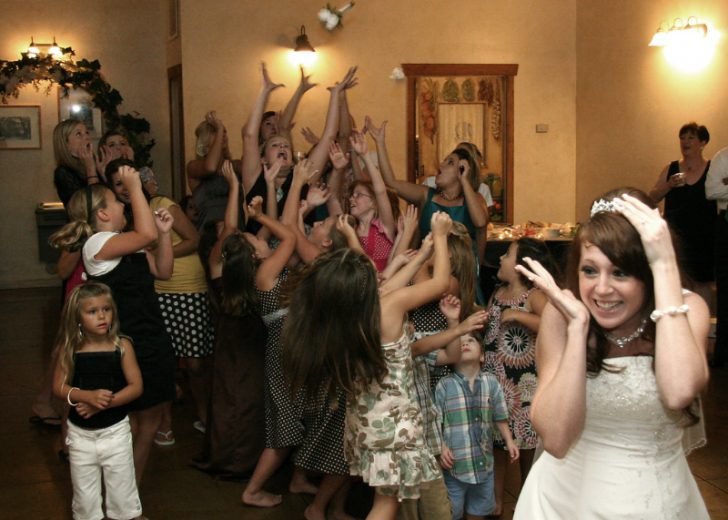 The bouquet toss was a fixture at weddings, but now fewer brides choose to participate in the traditional toss on their big day. As per tradition, brides usually throw their flower bouquet at the end of the wedding towards a bunch of unmarried ladies. The tradition is that whoever gets the bouquet will be married next. According to a detailed 2018 study, the bouquet toss tradition decreased in overall popularity from 54% in 2016 to 45% in 2018.
Wedding garter
The garter toss is also dying out at weddings. The study reports that even though 42% of couples had the garter tossed at their 2016 weddings, only 33% did at their 2018 nuptials. Many couples skip these traditions, as both the bouquet and garter toss could put single guests in awkward situations.
Same gender couple wedding rings
Though traditional exchange of rings is very popular, couples find unique ways to perform unity ceremonies. The exchange of rings is a time-honored tradition, but couples find innovative and interactive ways to come together by lighting one/multiple candles or even combining sand are common but some prefer making guacamole together or blending red and white wine.
Wedding dance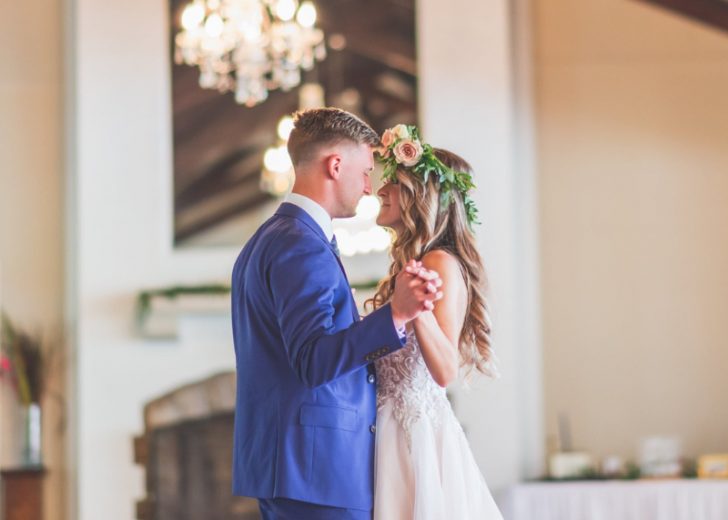 Summer weddings are no longer popular. Three out of five most popular wedding dates this year were in October. Opting for fall weddings, and popularity of rustic-themed weddings could be a reason for this new trend. Autumn colours, romantic, cosy accents and moody palette, pair perfectly with the autumn season. Besides, the seasonal perks to having a fall wedding, from warmer weather in many parts of the country to a bounty of local produce makes farm-to-table eating a cinch.
Wedding dresses
Wedding day clothing evolves year after year. While white remains a constant in women's wedding day looks, brides experiment with new styles, colours, and silhouettes. Suits or even jumpsuits are more popular, and the blushing brides wear pink, red, or bright colours on their wedding day. Grooms also experiment with their wedding day styles, wearing brightly colored suits, instead of the traditional black, blue, or grey.
Paid-for weddings
More couples pay for their own weddings, rather than rely on parents to cover costs. According to a 2019 report, couples pay for 45% of their total wedding costs, with friends, family, and others chipping in. Most couples dip into their savings to pay for weddings, or pick up extra work on the side. 20% of couples even took on credit card debt to pay for their weddings.
Bridesmaids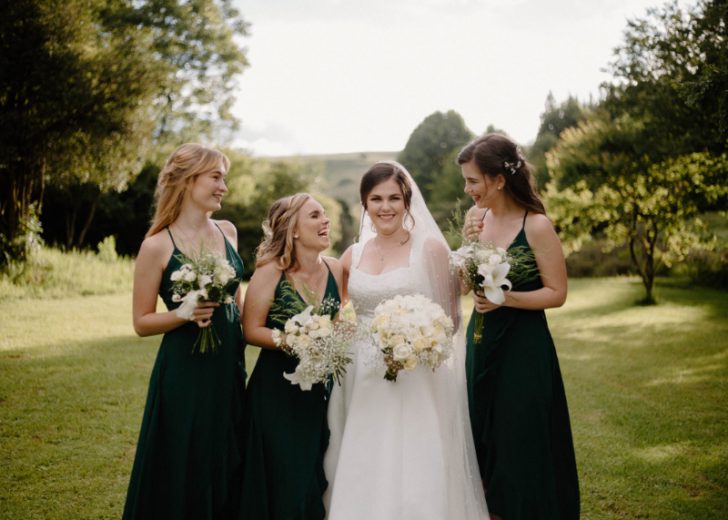 Bridesmaids don't do matching dresses, which was once the norm. While bridesmaids traditionally wore same dresses to the wedding, couples now allow bridal party members to be more creative. According a report, as many as 63% of bridesmaids donned different dresses in 2019 , an 18% rise since 2015.
Wedding vows
Vows are more personal and lean away from traditional scripts. Couples prefer to write their own love declarations, rather than recite traditional vows. The script is ever-evolving; a married couple is referred to as husband and wife, not man and wife, and brides rarely promise to obey their husbands as in traditional vows.