Drew Brees – ~ $1.75 Million, Kauai, Hawaii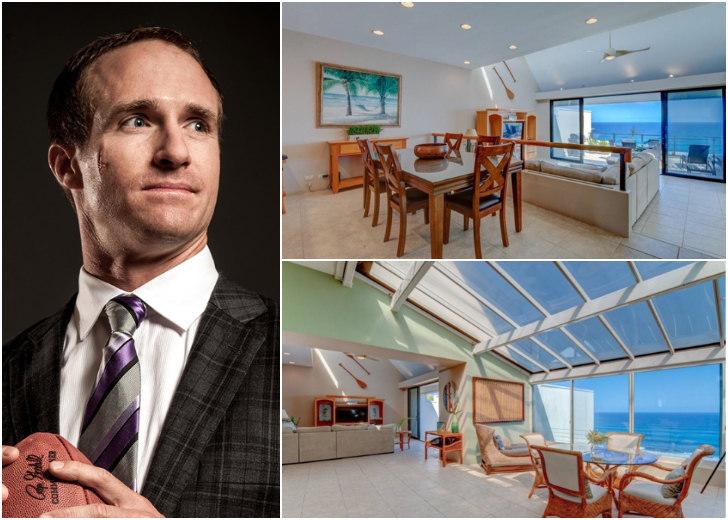 New Orleans Saints quarterback Drew Brees used to once own this Hawaiian penthouse apartment that he bought in 2006 for about $1.761 million. Drew used his NFL offseason time in 2015 to list it for $1.75 million but as of 2019, there have been no takers.
The 1,752 square, 2 bedroom, 2 bathroom home was meant to be an investment, but the amazing north shore views of Kauai make it the perfect holiday home, since the ocean-facing property also sports a lanai with additional 400 square feet of space. With a lot of glass doors and windows, the house looks bigger than it is, with its indoor-outdoor concept.