Writers have the most creative imagination, they have the ability to think of certain situations and put it all together and make it as a story that people would love. One of the most famous genres when it comes to booking are romantic novels, this is something people often relate to in a particular sense.
Most of the time, it is when readers simply live their romantic fantasies by reading these novels, that is because they think they wouldn't exactly happen in real life. Other readers believe that people simply need to take over their lives and create their own destinies so that things in the romance novels wouldn't just stay within the pages of the book.
It would seem that this is exactly what a romance author did. Who would have thought that the irony of life is actually happening in the real world? An author from Oregon was arrested after being charged for the death of her husband. This author was actually known for her books and a recent essay entitled, "How To Murder Your Husband".
A Not-So Romantic Tragedy
People who read romantic novels would often wish that what is happening in between the pages, is also happening to them in real life. However, Nancy Crampton Brophy, who is a romance novelist in Portland, Oregon, seemed to have actually done what she wrote. She has been known for being a romance novelist who is always writing about the real negativity in some relationships, especially with marriage. It became famous because her book covers often feature a shirtless man.
Brophy once mentioned in one of her books entitled "The Wrong Cop", that the female protagonist was basically fantasizing about murdering her husband, the entire time they were married.
In another book entitled "The Wrong Husband", the female protagonist had to run away and faked her death, so she could be free from her abusive husband. Finally, in one of her essays entitled "How to Murder Your Husband", the author basically gave tips on how someone could get away from murdering their husband. It may seem so fictional or hypothetical but turns out that it's not exactly the case.

On a blog post that she actually wrote back in 2011, Brophy basically explained what are the five core motives of doing it, as well as what weapons can be used. However, she said this in a way wherein she would say that it would be her character who will do it. The romance novelist even explained how hiring a hitman is actually not a good idea since most of them would just give in and rat you out to the authorities.
Brophy also said that poison should be out of the choices as well because it is easily traceable. It does sound a bit creepy but it wouldn't if you read her novels. It would definitely freak you out if you find out that she took her own advice and have actually taken away the life of her husband herself.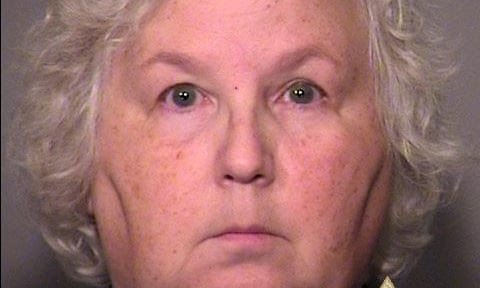 Author Convicted For Murdering Her Husband
The 68-year-old novelist was arrested last September 5 after being accused of murdering her own husband with the use of a gun. According to the Portland Police Bureau, Daniel Brophy has killed from a gunshot as well as an unlawful weapon. The author was arraigned last Thursday, where she was seen wearing a blue inmate clothing. It was revealed that she actually didn't file for a plea and her legal representation chose to not make any comments regarding the case.
The authorities decided not to reveal that alleged motive, but when the mother of the victim was interviewed, Karen Brophy said that she finds it very shocking for her daughter-in-law to actually kill her son. The 63-year-old chef was reported to be shot last June, while he was at work in the Oregon Culinary Institute. He was found bleeding in the kitchen by his students, and the suspect was nowhere to be found.
It turns out that the victim was actually so loved in the said Institute and hundreds of people came to celebrate his life as well as mourn for his death, including his friends and students, for a candlelight vigil just two days after the incident. It was the couple's neighbors, however, were the ones who thought that there was something strange going on with the newly widowed author.
The authorities did not reveal any information on what led them to actually arrest her and simply said that it was still an ongoing investigation.