Second Motion For Recusal
Steven O'Neill, the judge presiding over Bill Cosby's case has refused to step away from the matter and will reportedly sentence Cosby on Monday. The sentence will be for the charges of sex assault against the already convicted eighty one year old comedian.
The comedian's defense team filed yet another motion requesting that the judge recuse himself. The motion was based on the claim that he did not disclose the existence of an age-long political beef between himself and the past district attorney who refused to prosecute Cosby. The one-time DA was one of the defense witnesses.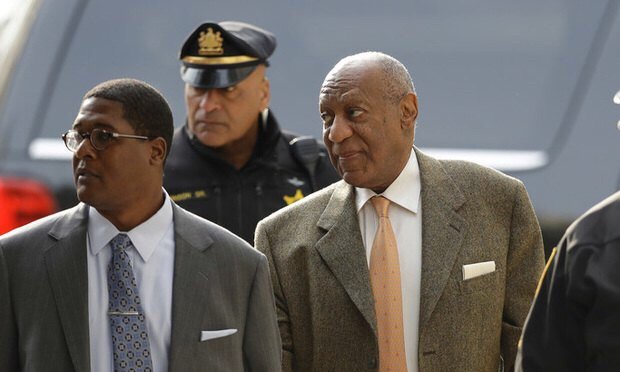 Reason For Motion For Recusal
Reports have it that in 2016, the former DA, Bruce Castor, testified that there was in existence a binding agreement to the effect that Cosby couldn't be prosecuted. However, O'Neill didn't agree and ruled that the case would proceed. O'Neill wrote and expressed confidence that the court has and is also able to continue the assessment of the case in an unbiased and impartial manner and with no interest in its outcome.
Joseph Green, Cosby's lawyer, argued that the judge should stay put in the case because he failed to make it known that there was a bitter quarrel between him and Bruce Castor when both men sought to become district attorney about twenty years ago.
Green contented that there was an acrimonious relationship between both of them and made it known that Castor tried to rattle O'Neill at the debate event held for the candidates by ordering a woman whom O'Neill had dated to attend the event. Green added that O'Neill who  was still a private practitioner at that time later confronted Castor about the issue.
However, the judge dismissed the defense counsel's assertions. He added that he had been a judge since 2002 and Castor was the DA between that year and 2008. During that period, the judge noted that Castor had matters that brought him before his court and he never ascribed prejudice to him.
Castor, however, made it known in a statement that he does not remember ever appearing before the judge as a lawyer and he was certain he had never been in a contested case before him. He failed to address the relationship between him and the judge.
The prosecutors regarded this motion as a stalling tactic on the part of the defense team.
O'Neill who has been presiding over the case since Cosby was first arrested in 2015 wrote in his ruling that the defense cannot claim bias, grudge, prejudice or animus because such wasn't in existence. He added that there was no bias on the part of the court against the defendant or any of the witnesses the defense party brought forward.
He added that if perhaps it did exist , the defense team had been aware for a long time that he ran against the former DA and lost the case and so their motion was moot and untimely.
O'Niell's decision comes only two days after Cosby's wife, Camille Cosby demanded that an ethics board look into O'Neill, and she also sent a complaint to Pennsylvania's judicial conduct board. Her ground was that O'Niell competed against Bruce Castor some years ago for a political position.
First Motion For Recusal
It will be recalled that the counsels representing Cosby first attempted to have O'Neil removed when they filed a similar motion in March claiming that he could be partial since his wife works as a therapist that counsels sexual assault survivors.
His wife, Deborah O'Neill works with the Uni. of Pennsylvania as a psychotherapist. She functions as a coordinator of a team that has the purpose of caring and advocating for students who have been victims of sexual assault.
The judge also did not recuse himself on that ground. In a court appearance, he spoke on the difficulty of trivializing his wife's accomplishment by a motion he regarded as partisan. He expressly stated that his wife's professional activities and personal beliefs did not have any consequence on his capacity to sit on the matter.
Bill Cosby's conviction on the three counts of indecent assault was pronounced in April. Cosby faces close to 10 years imprisonment on each of the counts. The sentencing will reportedly begin on Monday and go on for two days.